Our Services
We're client focused!
Our Team
Here at Barnescraig & Associates, we're proud to employ some of the best and brightest claims adjusters this industry has to offer...
What Our Clients Say
We're passionate about meeting the needs of our clients.

"Working with the highly skilled team at Barnescraig over the years has been a pleasure. Their work is always thorough, prompt, concise, and cost effective. I trust them and highly recommend their services."
Brent Lexier / Vice President, Claims / Can-Sure Underwriting Ltd.
"ENCON and our clients value BCA's specialized experience in professional liability and construction claims including their strategic and proactive approach to claims resolution."
Karen Corrigan / Vice President of A&E, ENCON Group Inc.
"Our experience with Barnescraig has been nothing short of exceptional. Their day-to-day service for handling and adjusting claims is professional and timely, with a level of expertise that is unparalleled in the industry."
Johann Schneider / Co-Principal, i3 Underwriting Managers Inc.
"Through a combination of technical knowledge and commercial awareness Barnescraig & Associates provide outstanding service."
Scott Saunders / Claims Adjuster, Chaucer Syndicates
"Wherever possible we instruct insurers to assign BCA to attend to our client's needs because they bring experience, intelligence, and knowledge to bear on everything they touch. Their involvement in any claim gives us a sense of comfort."
Glen MacRae / Vice President, Wilson M. Beck Insurance Services Inc.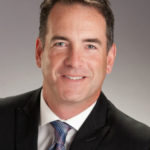 "I have had the pleasure of working with Barnescraig for many years and have always been impressed with their collection of very skilled professionals. Their reports are concise and well written."
Steve Wallace / Partner, Dolden Wallace Folick LLP
"In my experience, the team at BCA consistently add value to claims handling. It is immensely helpful as a lawyer to receive a brief that comprehensively reports the facts, sorts the relevant from the irrelevant, and provides real insight into the essentials of a case."
Craig A. Wallace, P.Eng.* / SHK Law Corporation
"Barnescraig has assembled a dynamic team of experienced professionals who take great pride in providing superior service to their clients. They are a pleasure to work with and have a practical and intelligent approach to the investigation and resolution of claims."
Christopher E. Hirst / Partner, Alexander Holburn Beaudin + Lang LLP
"The team at Barnescraig has earned a strong reputation in the industry for their ability to handle complex liability claims."
Stephen J. Berezowskyj / Partner, Singleton Urquhart LLP
"I have been working with the team at Barnescraig for over 10 years. They are technically strong, pragmatic, communicate effectively and are a pleasure to deal with."
Alexandre T. Maltas / Director, Whitelaw Twining Law Corperation